FERDINANDO SCIANNA the Art of Photography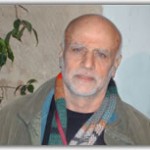 Ferdinando Scianna started taking photographs in the 1960s while studying
literature, philosophy and art history at the University of Palermo. It was then
that he began to photograph the Sicilian people systematically. Feste Religiose
in Sicilia (1965) included an essay by the Sicilian writer Leonardo Sciascia, and
it was the first of many collaborations with famous writers.
In 2002 Scianna completed Quelli di Bagheria, a book on his home town in
Sicily, in which he tries to reconstruct the atmosphere of his youth through
writings and photographs of Bagheria and the people who live there.
"A photograph is not created by a photographer. What they does is just to open a little window and captureit. The world then writes itself on the film. The act of the photographer is closer to reading than it is to
writing. They are the readers of the world." Ferdinando Scianna.
More…