Vincent Schiavelli a Sicilian Character actor in Hollywood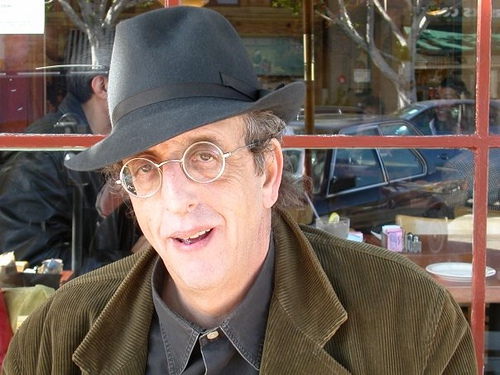 Vincent Andrew Schiavelli (November 10, 1948 New York – December 26, 2005, Polizzi Generosa Sicily) was an American character actor noted for his work in movies, stage and television. He was often described as "the man with the sad eyes." Schiavelli was born in Brooklyn, New York to a Sicilian-American family. At a certain point of his life wanted to return to his "mother land", he moved to Polizzi Generosa, Sicily, with his wife.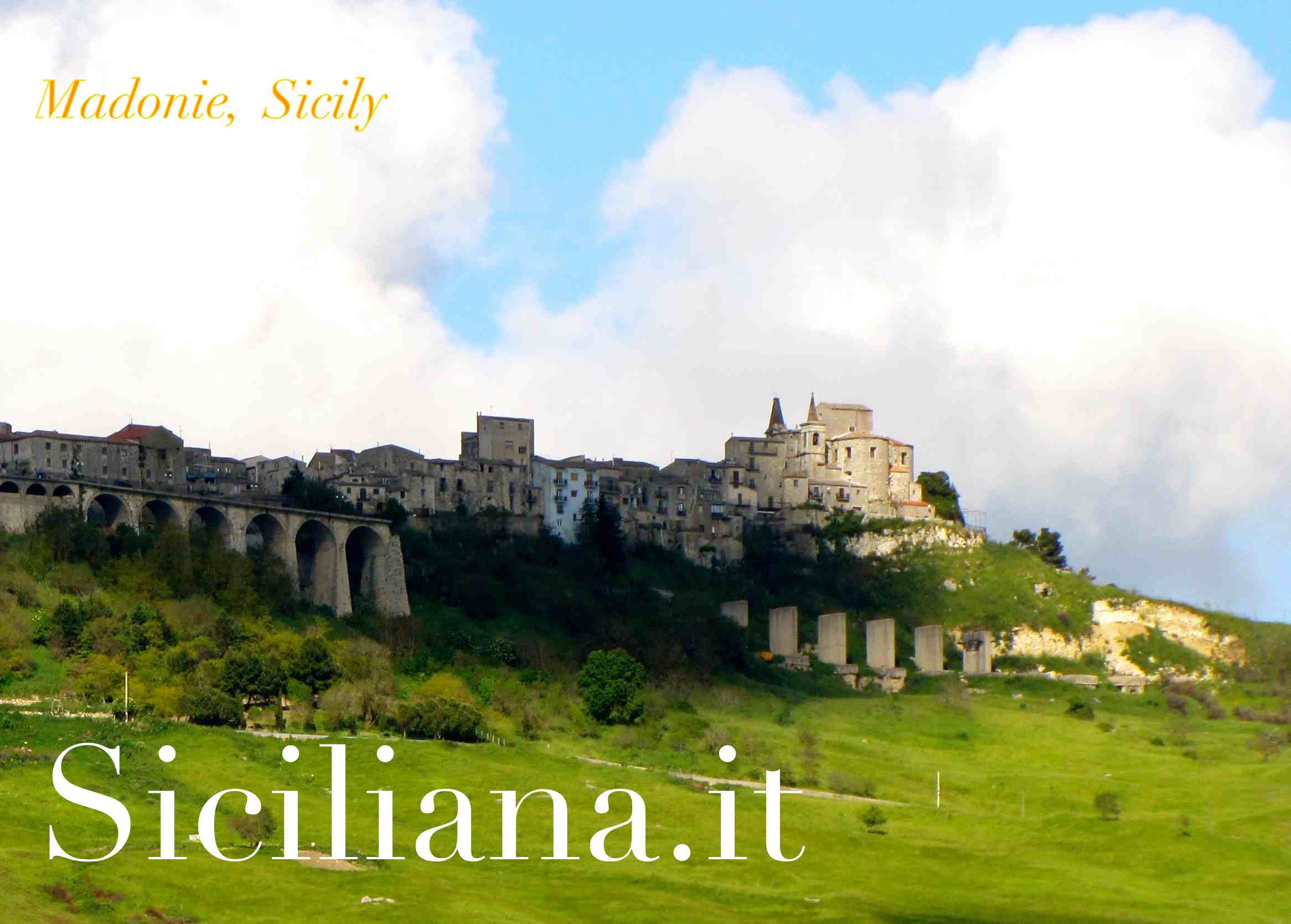 "Vicenzu", as he wanted to be called in  Sicilian,  was loved and esteemed by everyone in Sicily, friendly and very humble he prematurely died of cancer. Vincent spoke fluent Sicilian.  His grandfather, whom he grew up with, was a cook for an Italian baron (monsu') before moving to the United States.
 After I get the permission of Roberto Alajmo, writer and journalist, good friend of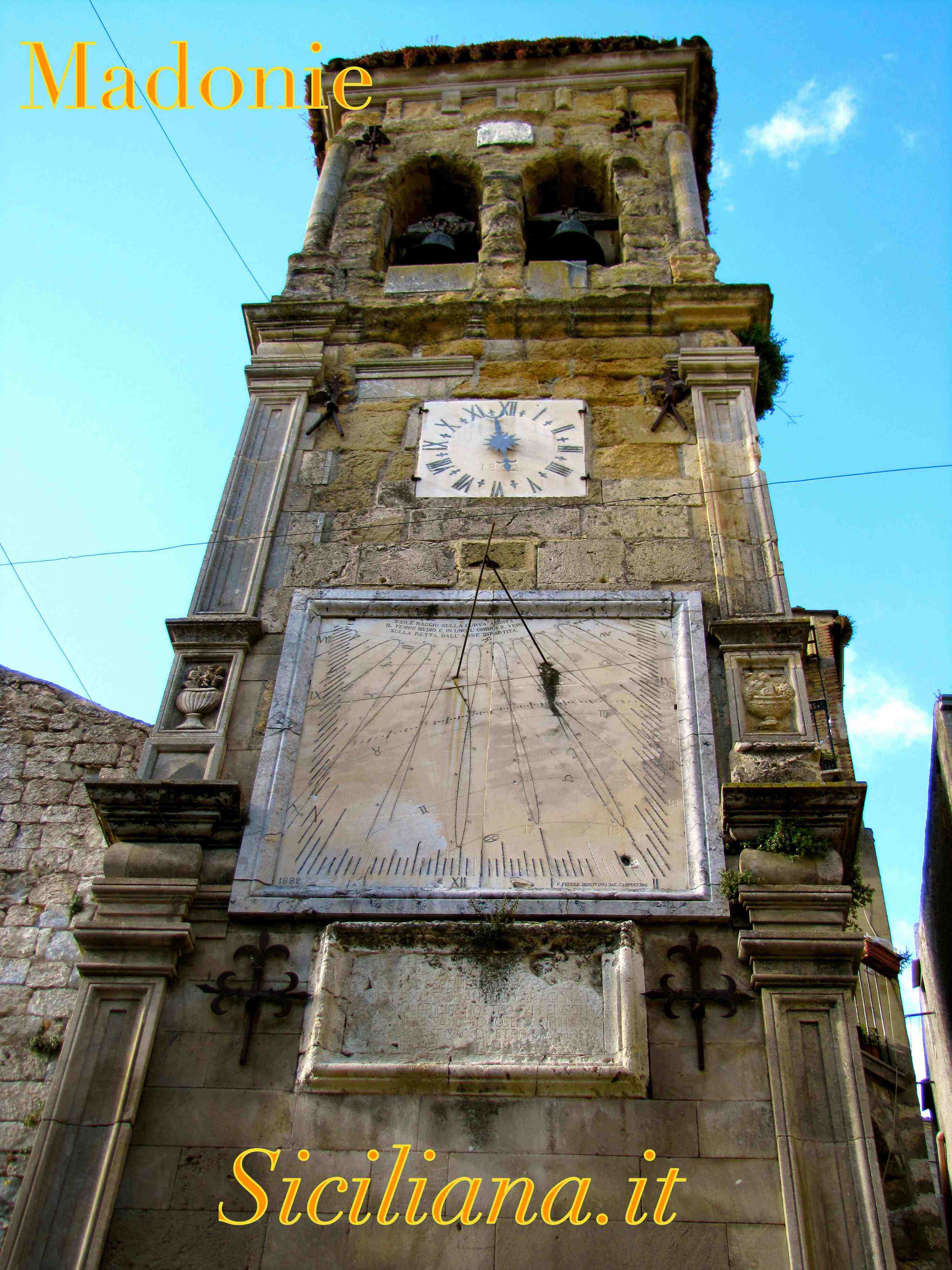 him, I'll tell you the interesting story on how and why Vincent grandfather came to America . Vincent  was a truly talented artist :  he attended Bishop Loughlin Memorial High School as a teen and studied acting through the Theater Program at New York University. He began performing on stage in the 1960s.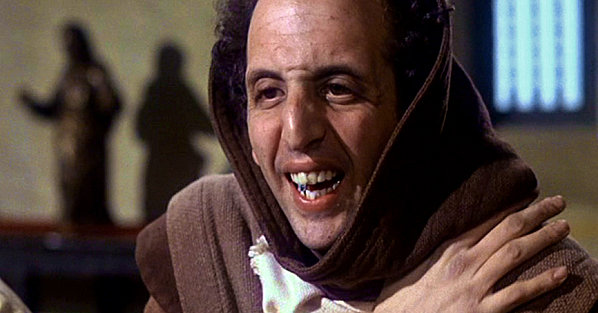 Selected in 1997 by Vanity Fair as one of the best character actors in America, had made over 120 film and television appearances.  Aside from his acting career, Vincent was the author of three cookbooks, and has written numerous articles on food for magazines and newspapers. In 2001, he received the James Beard Journalism Award.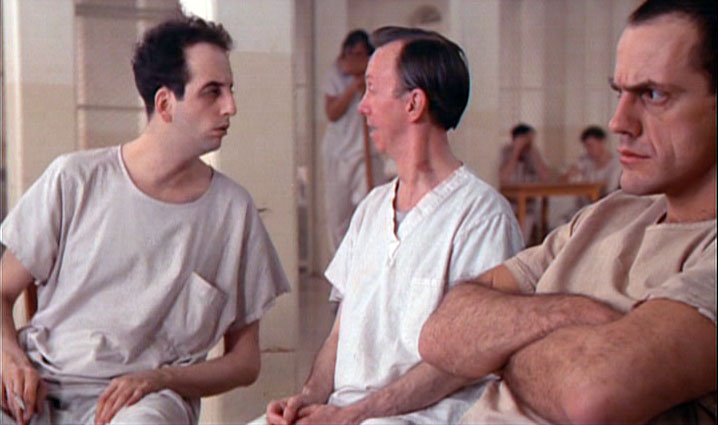 He became world wide known after playing an important role as "Fredrickson" in:"
"One Flew Over the Cuckoo's Nest" (1975)  Won 5 Oscars. Another 30 wins & 12 nominations
Vincent most known appearances and important facts 
He was the "subway ghost" in Ghost with Patrick Swayze
His character Peter Panama on "The Corner Bar" (1972) was the first sustained gay character on American network television.
Is the only actor besides Christopher Walken to have played both Batman and Bond villains. Both appeared in Batman Returns (1992); Walken as Max Shreck and Schiavelli as The Organ Grinder. Walken played Max Zorin in "A View to a Kill" (1985) with Roger Moore and Schiavelli played Dr. Kauffman in "Tomorrow Never Dies" (1997) with Pierce Brosnan.
Vince got his role as a TV exec in Man on the Moon (1999) from his few appearances with Andy Kaufman on "Taxi" (1978).
In 2001 Vincent directed a theater piece in Sicily based on nine traditional fables. Six of the eight actors were Sicilian, and everything was authentic down to the local dialect. After the production, Vincent went out on stage with the actors and was met with a five-minute storm of wild flowers from the audience.
Made many guest appearances on local Sicilian TV talk shows. Made himself very popular with the "locals," by speaking proper Sicilian during his interviews.
excerpt from imdb.com edited by Vanvakys.com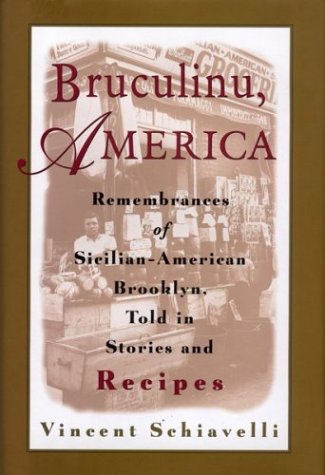 "In the early 1950s, Bruculinu, as the Sicilian immigrants called their Brooklyn neighborhood, was a remarkable place. If the weather was fair, the streets would be teeming with life. Women would be haggling with pushcart vendors in Sicilian and broken English over pieces of fruits and vegetables. Other vendors in horse-drawn wagons would be chanting their wares amid the song of the ragman's bell and the iceman's bellow. Growing up in this place was like having one foot in mid-twentieth-century United States and the other in mid-eighteenth-century Sicily." " So begins Vincent Schiavelli's captivating story of coming of age in the Italian section of Brooklyn. See also "pasta chi sardi a mari" (pasta with sardines at sea) one of his favorite recipe by clicking on this hyperlink >>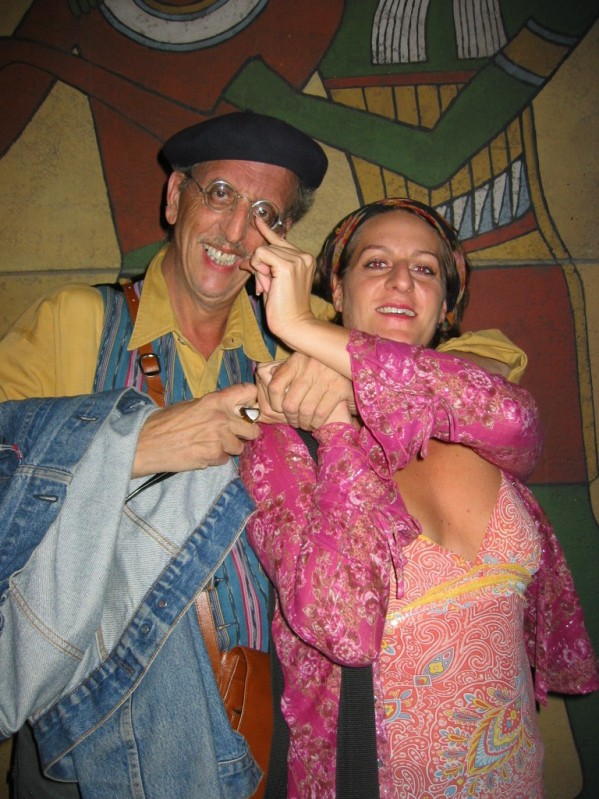 "He was a great friend, a great chef and a great talker," Salvatore  Glorioso, who has known Schiavelli for almost four years, said in a telephone interview. "With a smooth, witty conversation, he would make everything look more colorful. I've lost a brother". Till sometime ago calling his cell phone you could hear his recorded message in a funny mix language, half in Sicilian ,and half English " Vicenzu sugnu…leave a message and your number and I'll call you back… Arrivederci"
Vincent Schiavelli's tombstone states:
"When a great artist lives inside a great man, his soul is destined to remain eternal"  Thank you!
R.I.P. Riposa in pace Vicenzu nun ti scurdamu mai!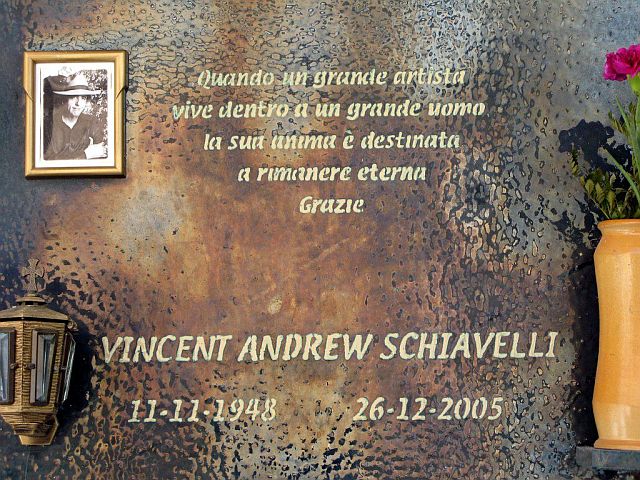 Vincent Schiavelli in tumbstone Polizzi Generosa Sicily