THE JEWISH HOLOCAUST IN ITALY
excerpts from Joshua D. Zimmerman Assey
Web adaptation and graphics by Vanvakys.com artworks by G.Sucato
<< The Jews represent the only population which has never assimilated in Italy because it is made up of racial elements which are not European, differing absolutely from the elements that make up the Italians.>
Fascist Manifesto of Racist Scientist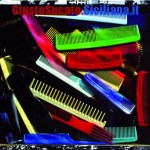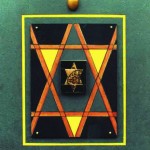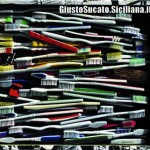 "Laws for the Defense of the Race"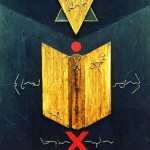 In November 17, 1938  by Mussolini and  King Vittorio Emanueale Ⅲ of Savoia , the minister of justice and others, Signed the Royal Decree Law  titled:
"Laws for the Defense of the Race"
(La difesa della razza)
decreed that intermarriages between "Aryans" and "non-Aryans" were henceforth illegal (Art. 1), a law that applied equally to Jews and blacks, or any other non-Aryan people, regardless of nationality, thus forming part of a larger racial policy in the wake of Italy's conquest of Ethiopia; Jews could no longer perform military service in peace or wartime (Art. 10a); Jews were banned from being guardians of non-Jewish minors (Art. 10b); Jews were henceforth barred from any state employment and from owning or managing any business with more than one hundred employees or which received defense contracts (Art. 10c); Jews could no longer own land that had a taxable value of more than 5,000 lire or urban buildings worth more than 20,000 lire (Art. 10d, 10e); Jews were banned from employing domestic servants "of the Aryan race" (Art. 12); and Jews could lose legal parental control over children "who belong to a religion different from the Jewish religion, if it is demonstrated that they give them an education which does not correspond to their religious principles or to the national purpose" (Art. 11).10 In addition, Italian citizenship granted to Jews after 1919 was henceforth revoked (Art. 23) and all foreign Jews – with the exception of those over sixty-five years of age or those married to Italian citizens – were ordered to leave the country within four months or be forcefully expelled (Art. 24 and 25). The Italian racial campaign, which effectively revoked the emancipation of Italian Jewry achieved during 1848–70, thus constituted a profound rupture in the modern history of Italy, interrupting a century-long pattern of growing social integration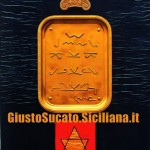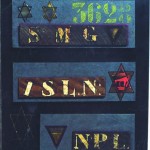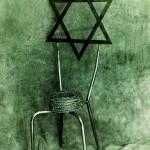 The Italian "Giusti" (Righteous)  despite the Fascist/Savoian Laws
An Italian-born Israeli historian earlier put forth the thesis that during the German occupation, "the Jews once more had an opportunity to experience the deep and courageous sympathy of the Italians, who did not hesitate to expose themselves to great peril to help the persecuted."5 The U.S. Holocaust Memorial Museum's characterization is similarly representative: "Simple gestures of human decency were the hallmark of Italian rescue efforts even by Italian police officials who were forced to cooperate with the deportation."6"There is no doubt that, even in 1939–1943, the great majority of Italians remained…opposed to racism and anti-Semitism."34 De Felice's book, which for many years was the only scholarly monograph on the topic, was curiously not translated into any foreign language until the English edition appeared in 2001. Thus the most comprehensive scholarly work on the topic was virtually unknown outside of Italy while its dissemination in the country remained confined to an elite group of intellectuals.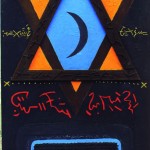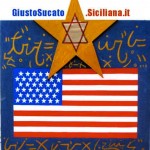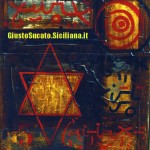 About the Artist Giusto Sucato was born in Palermo, Sicily, in 1950. Being an autodidact, his simple and poor work comes from the land and hard work. As a witness of tradition and everyday work – a rite revealing the endless flow of the time and seasons- he is endowed with the extraordinary craft of modelling the matter, though poor and dry, as well as conforming it to aesthetical and poetical values. Read more   >> GiustoSucato.Siciliana.it See also www.SicilyArt.com