Vanvakys International LLC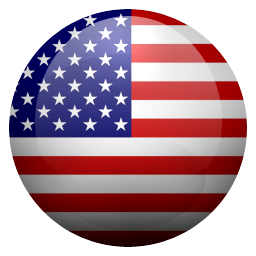 international marketing and communication services   
" We Serve You Around the World "
"a Voi Dedicati a Livello Globale"
 New York, USA
John Licci
usamarketing@vanvakys.com
Telephone: +1 917 435 6585 
Salvatore Cottone USA & ITALY
International Marketing Director
mail: admin@Vanvakys.com   (ENGLISH AND ITALIAN) or Vanvakys@gmail.com
Telephone: +1 917 406 4102
 SKYPE ID: Vanvakys Art International 
 TO JOIN US In English click on: JOIN US/USA 
ADERISCI  in Italiano clicca su UNISCITI A NOI 
OUR MISSION
 LOCAL  GLOBAL  LOCAL
Whether you have a  product, intellectual idea, artistic or artisan product, that is born on the local level, on a proposal table or laboratory, in a garage, a desktop computer or just a sheet of paper. The idea or project needs to be presented to specific users of the World Wide Web to make it a success. The first step is to create an image and a communication strategy around the product. The first approach is at the local level, initial users, their friends, clients or members of the company. Communication through web technologies and the appropriate marketing strategies we can help you reach a vast network of users in global areas so that you can propose products, services, concepts, ideas etc globally. Conversely any product, service, or global concept can be used locally to your advantage.
VanVakys advantage are: the direct and in-depth knowledge of the area (environmental, socio-cultural, and commercial) and the realm in which we operate (Sicily-USA). Our goal is to precisely facilitate this continuous stream Local – Global – Local and draw from it all the benefits and advantages of creating a positive return, which translates into your company's global growth.
Increased trade in goods and services
Opportunity to effectively reach a wider market
Best opportunity to meet demand / supply for the markets including "niche markets"
Creation of interactive networks of people, businesses and community reference
Communication and continuous feedback 365/365 and 24/7 via the web
OUR PORTFOLIO
La Vanvakys International  LLC è un'azienda di servizi che opera da più' di dieci anni nel campo della comunicazione e del marketing, diretto e indiretto, in particolare tra la Sicilia e gli Stati Uniti. Attraverso l'utilizzo del web e le piu' moderne tecniche di marketing, con passione e creatività, e soprattutto avvalendosi della collaborazione sinergica di professionisti e partners di diversi paesi la Vanvakys International realizza progetti mirati allo sviluppo e realizzazione di progetti nel campo della comunicazione e del marketing a 360 gradi.