SICILY WINE PRODUCERS  SPONSORS AND PARTNERS
| | | |
| --- | --- | --- |
|   | Marco De Bartoli, was a great Sicilian man, more then a producer, the first I met since I started  Sicilywine.com .Signor Marco De Bartoli, died few years ago a really nice Sicilian man,  I'll never forget" I met him few years ago , introduced to me by my great old friend # 1 Wine merchant in Denmark, Carlo Merolli who says about him: " Marco is a real Sicilian man, hard and  serious worker, the first pioneer whose mission is to give the " Fine Marsala", and to our land,  the dignity and the right value   as it deserves" read more… |   |
| | |
| --- | --- |
| The Arancio winery was constructed to make quality single-varietal wines and is equipped with cutting-edge machinery.All of the tanks are made of stainless steel and have small dimensions. The entire winery is climate-controlled and many barrels permit us to refine wines with great structure and intense aromas  |   |
| | | |
| --- | --- | --- |
| Established in 1995, Planeta is a Sicilian wine producer built on a long agricultural tradition handed down since 1500 through 17 generations in the area between Sambuca di Sicilia and Menfi. | |   |
| | | |
| --- | --- | --- |
|   | Abraxas is located on the island of Pantelleria, in the heart of the Mediterranean Sea. |   |
| | | |
| --- | --- | --- |
|   |  Cantine Gulino are located in the old Fanusa  region which includes the hinterland and the whole  coastal area and where vineyards have been  cultivated since 1600. More… |   |
 

Azienda Agricola Milazzo

, has cultivate vineyards and produced wine for many years. The vines are a passion shared enthusiastically by the current owner, 

Giuseppe Milazzo

 with his forefathers, who planted them more than 150 years ago. 

More…

 
| | |
| --- | --- |
| Casa Vinicola Firriato, was created during the mid 1980s. The strength of this company is its youth and itsproducers, Salvatore and Vinzia Di Gaetano, that synthesized their entrepreneurial spirit in tenacity and determination. More… |   |
Casa Vinicola Calatrasi

 was created in 1985 from the intuition of 

Maurizio Miccichè

, a doctor passioned about wine, who decided to create the canteen after his return from a study tour in California where he gets to know the wine production managerial techniques: the union of oenology, viticulture and marketing that convinces him to do the same in his region. 

More…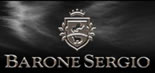 The wines of 
Azienda Agricola Barone Sergio
 are made of grapes cultivated in the fertile Valley of Noto, in the 
Eloro D.O.C. zone
, in a perfect union between tradition and technology, where ancient buildings have been renovated and reorganised to house up-to-date winemaking facilities. 
More..
LIST OF SICILY WINE & OILS PRODUCERS 
Abate Franca Alba 
 Abbazia Santa Anastasia
 Agata Marano Azienda Vitivinicola Etnea
 Alessandro di Camporeale
 Agareno Azienda Agricola S.r.l.
 Antico Frantoio sas di Murgia & Lamanno
 Azienda Agricola COS
 Azienda agricola Guarino
 Azienda Agricola Testa Filippo
 Agr. Vitivinicola D. Vella
 Azienda Budonetto del Conte Maurigi
 Azienda Vitivinicola Miceli
 Baglio del Cristo di Campobello
 Bianchi
 Brugnano
 Bukkuram s.r.l
 Baglio Hopps
 Cantine Barbera
 Cantine Carlo Pellegrino & C.
 Cantina Ericina
 Cantine Fina
 Cantine Vinci
 Cantina S.Antonio
 Cantina Sociale dell'Alto Belice
 Cantina Sociale Di Trapani
 Casa di Grazia
 Case Di Pietra
 Carlalberto Anselmi
 Cassarà
 Castelluccimiano
 Ceuso
 Corvo
 Costantino
 Cottanera
 Cusumano
 Donnafugata
 Duca di Salaparuta
 Fazio
 Ferreri
 Feudi del Pisciotto 
 Feudo Arancio
 Feudo Principi di Butera
 Firriato
 Florio
 Fondo Antico
 Funaro
 Gorghi Tondi
  Il Frantoio Siciliano
   La Capirossa Trading srl
 Mandrarossa
 Marco De Bartoli
 Milazzo
 Monte Polizzo
 Murgo
 Passopisciaro
 Pellegrino
 Planeta
 Poggio di Bortolone
 Principe di Corleone
 Principi di Butera
 Rallo
 Rapitalà 
Regia Corte
Sicily Wine Valley
Solidea
 Tasca D'Almerita
 Tenuta di Serramarrocco
Terre del Parnaso
 Tola
Viticoltori Associati Canicattì