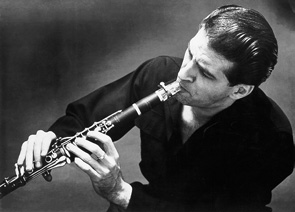 Famus quotes: "I decided a long time ago I would rather be a jazz musician than rich and famous. "I never regretted that decision." "Jazz is Black, why? What is spaghetti?
Anthony Joseph Sciacca, June 17, 1921 - March 28, 2007, was a jazz clarinetist known for an interest in folk music around the world. Born in Morristown, New Jersey, Scott's parents emigrated from Salemi, Sicily at the turn of the century. His mother played violin, his father guitar, and by age 12, Scott began studying clarinet, influenced by the sounds of Clarence Hutchenrider, Benny Goodman, and Artie Shaw. Scott attended Juilliard School from 1940 to 1942, receiving instruction in clarinet, piano, and composition, and building a strong background in classical music. Drafted into the United States Army in 1942, he was stationed at Governor's Island in New York harbor and spent his spare time immersed in the jazz scene on 52nd Street.
In the 1950s he worked with Sarah Vaughan and Billie Holiday. Billie and Tony had a long relationship, so intimate sometimes that everybody gossiped to be lovers, "She never did anything bad to me". He also had a young Bill Evans as a side-man, bringing him from the Classical Music to the Jazz world . In the late 1950s, he won the Down Beat Critics poll for clarinetist in 1955, 1957, 1958, and 1959. Over the past 50 years, he arranged the hit "Day-O" for Harry Belafonte, "de, isede, isede, isedoo! It's my idea but I wasn't interested on royalties or else: you know how much money I waould have made with this?. Tony "studied traditional music in Japan, , recorded the first New Age album, and lived in three different countries
His most musically transforming event occurred in 1943 when he saw Charlie "Bird" Parker play for the first time. "My mouth dropped," Scott told Matthew Landan of the Herald Tribune. "He played so many notes that it sounded like ... Chinese music from the moon." Scott and Parker later became friends, being so talented", Tony was the only "non African-American allowed to be on the stage with him ". Parker and Scott opened and played together in a Jazz club on 52nd Street for one year.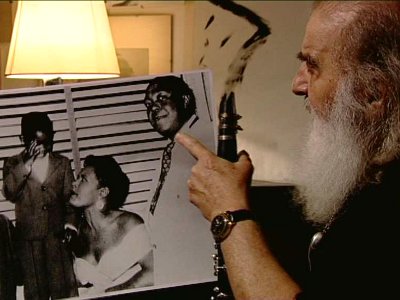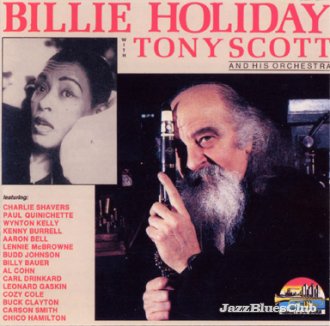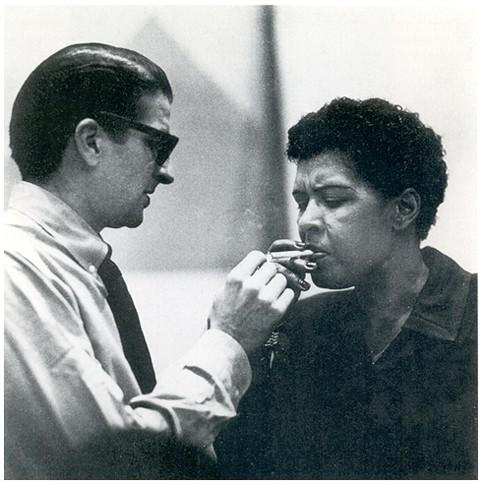 Scott played and recorded with Dizzy Gillespie, Sarah Vaughan, and Charlie Parker in the late 1940s, and by 1954, led his own quartet in a successful run at Minton's Playhouse, the location that gave birth to be-bop. "By the early 1950s he had developed a far more confident approach," wrote Jim Burns in Jazz on Record, "and his soloing became more intense and swinging." In 1953, Scott won the Down Beatcritics' poll as "New Star" on the clarinet.
In 1957, Scott began an extensive tour of Europe that included a side trip to South Africa. "He 'sat in' all over the world," wrote John S. Wilson in the New York Times. He began the tour in Sweden, performing with the Harry Arnold Orchestra, and forming his own quartet to record "Swingin' in Sweden" and other pieces.While in Yugoslavia, he spontaneously performed the instrumental "Blues for Charlie Parker" dedicated to his friend's memory. It would become Scott's most requested composition. "It was a spur of the moment thing," Scott told Wilson. "The audience gave me a five-minute standing ovation. Musically, it was the high point of my life." Scott also traveled to South Africa, a country still gripped by apartheid, where he was allowed to play to multi-racial audiences, just inviting the "Whites" to attend the concert in college for "Blacks": "There no such law that can stop this"!, He said. He received a letter of commendation from Vice President Richard Nixon when he returned, thanking him for his goodwill musical tour. Scott returned to New York in the later part of 1957, but he would only remain for two years. He played at the Show Boat Club in Greenwich Village in New York City, appeared on a number of episodes of the television show, The Subject Is Jazz, and received good reviews for his performance at the 1958 Newport Jazz Festival. In 1959, he recorded Sung Heroes with Bill Evans, Scott La Faro, and Paul Motiam. Despite these successes, Scott once again decided to travel, this time to the Far East. By this time, many of the friends who had most inspired him--Billie Holiday, Art Tatum, and Lester Young--had died. Going to the Far East, Scott believed, would help to revitalize his sagging spirits. In the 1960s he toured South, East, and Southeast Asia. This led to his playing in a Hindu temple, spending time in Japan, and releasing Music for Zen Meditation in 1964 for Verve Records. In 1960 a Down Beat poll for Japan saw readers named him best clarinetist. In 1968 he visited Salemi and Gibellina, the village where his parents were born, sombody saw him crieing, was shoked, everything was completly destroied by a tremendus heartquake He settled in Italy in the 1980s, working with Italian jazz musicians such as Franco D'Andrea and Romano Mussolini. He first lived in Sicily, always considering himself as a proud Sicilian, but nobody recogn his great carreer or his importance, was snobbed and treated very badly, not only for his attitude: " Sai chi sono io? Tony Scott", do you know who I am? Moved in Rome and Milan later, humilated by participations in stupid entertaiment TV programs in RAI (the national broadcasting channel). He soffered for that of severe depression and reduced himself in poverty: often playing for food or a place to sleep over. In 1996, he recorded The Old Lion Roars for his seventy-fifth birthday. He also spent time writing his autobiography, Bird, Lady, and Me, covering his memories of 52nd Street.In later years he began showing an interest in Electronica and in 2002 his Hare Krishna was remixed by King Britt as a contribution to Verve Remixed. In 2010, Italian director Franco Maresco released his documentary about the life of Tony Scott, Io sono Tony Scott, ovvero come l'Italia fece fuori il più grande clarinettista del jazz "I am Tony Scott. The Story of How Italy Got Rid of the Greatest Jazz Clarinetist" (with English subtitles). Few jazz musicians can lay claim to having played with Billie Holiday, Thelonious Monk, Dizzy Gillespie, Charles Mingus, Ben Webster, Bill Evans, Charlie Parker, Clark Terry, and Sarah Vaughan. Tony played with the Duke Ellingtone Orchestra to be considered the best of all time "Tony Scott has emerged from his bop roots and his new-age experiments" wrote Shaun Dale in Cosmik Debris magazine online, "as the senior statesman of the clarinet." His ability to play a number of jazz styles, combined with openness toward different cultures, has made his music diverse and distinctive. "I decided a long time ago I would rather be a jazz musician than rich and famous," he told Landan. "I never regretted that decision." Resources: Wikipedia.org and BrowseBiography.com Web Editing Vanvakys.com Related links: SicilyArt.com - Citta' di Sciacca - CiaoPics.com